Each person has their own special talent, it just has to be found and developed
Our mission is to become your strategic HR ally, and a benchmark consultancy in the active search for employment. We want to help boost our client's competitiveness and productivity through recruitment, staff assessment and HR development and organisation, with service committed to excellence.

Commitment, flexibility, professionalism and quality are at the core of our philosophy.
Commitment
Our highly qualified team will provide effective solutions to all of your staff-recruitment needs, with open, on-going communication.
Flexibility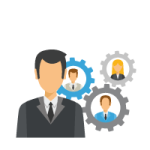 Our services and processes adapt to your needs.
Professionalism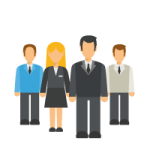 We hold ourselves to the highest standards of professional ethics, honesty and trust in everything we do. For us, providing service of excellence is the main goal.
Quality
We assess our work constantly, aware that this is the first step towards on-going improvement. To do so, we have specific procedures including:
Customer service surveys
Worker satisfaction surveys
Incident, complaint and suggestion management processes